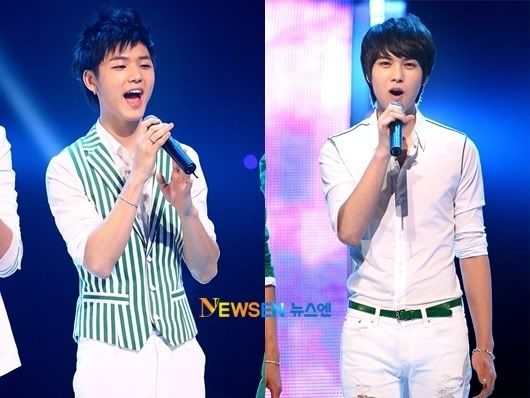 You must already know that at the end of last month there was news about musical movie "Acoustic". At that time, the news only said that two members of CNBLUE will star the movie. Now it's been confirmed that they are
Kang Min Hyuk and Lee Jong Hyun
! Super excited? Me too!!!
This movie will consist of 3 parts. Each will have Shin Se Kyung (actress, High Kick Through The Roof), Im Seulong (2AM), and Kang Min Hyuk & Lee Jong Hyun (CNBLUE). So our two boys will not play in the same scenes with Shin Se Kyung and Seulong. Unlike Seulong who will act with actress Baek Jin Hee, for MinHyuk and JongHyun part, I think no actresss is involved.
This movie is prepared for the upcoming Pusan International Film Festival in October.
Surprisingly, it is Jonghyun and Minhyuk!!! Let's wish them all the best for their debut in acting!!! ^^

author: freisha
credits: burninglight @ soompi, newsen, codenameblue.wordpress
DO NOT LINK OUR IMAGES/HOTLINK!
CREDIT IN FULL